BitCool BC-888: The SLIC Coolant for Currency Mining
At Engineered Fluids, we listen to our customers, and work with them to develop new products and improve old ones. In response to suggestions and feedback that we've received, we've developed a new product, specifically made for Single-phase Liquid Immersion Cooling (SLIC) of ASIC-based cryptocurrency mining devices.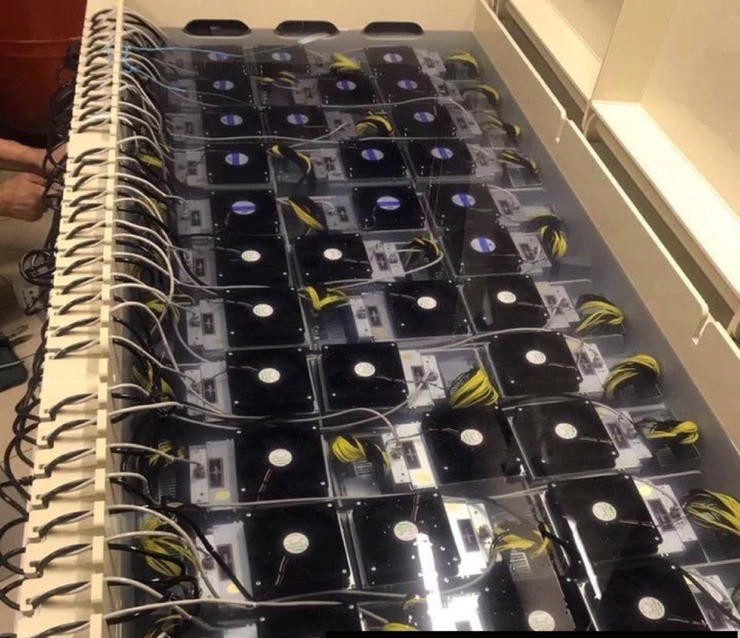 BitCool BC-888 is specifically designed to be compatible with the materials of construction used in ASIC-specific mining equipment including:
BitMain's ANTMINER T9+, L3++ D3, A3, X3, E3, Z9
Innosilicon's D9, S11, A8, A8+
And we will add more devices as we complete our material compatibility testing!
BitCool BC-888 is less expensive than our other dielectric coolants due to the limited range of material compatibility. Its important to note that BC-888 is not intended for use with GPUs and other general purpose compute devices as they require a far broader material compatibility index. ElectroCool is the Dielectric Coolant of choice for these applications.
For currency mining using ASIC-specific chipsets, BitCool BC-888 is the absolute best dielectric coolant at the best value available on the market.
For more information on BC-888 Dielectric Coolant:
https://www.engineeredfluids.com/bitcool